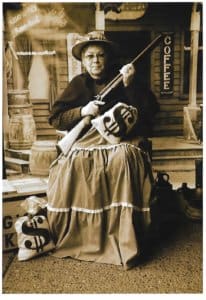 Our Senior of the Month for March, 2018, is none other than our own Suzi Collins.  Suzi was born in Watertown, MN, on November 29, 1945.  Watertown is about 30 miles from Minneapolis and was founded in 1858.  She discovered on a recent heritage tour that the house her great grandparents had is still there and the hospital in Watertown, which was owned by the local doctor, is also still there!
Suzi is the eldest of four children, three girls and one boy.  Her beloved sister, Kathy, died the day after she turned 65 years old and Suzi is still bearing the weight of that loss.  When I asked Suzi about marriages she said, wryly, "More than once but less than Liz Taylor!"  She is extremely proud of her daughter, Stacy Suzanne, who is the Vice President of Conversant, a digital marketing company which just expanded to three additional states!
Suzi has had many occupations including a clerk-typist, a security guard, a realtor, a loan officer, and, for a time, she drove an 18- wheeler across country.  She has been the secretary at the Senior Center for almost 4 years.  She organized the Eagle Point Fourth of July Parade for 8 years and has been on the city Planning Commission for 11 years.  A woman of many talents!
The most interesting thing that has happened to Suzi was a trip to Australia in 2001, right after 9/11.  She says it is an awesome country with beautiful and friendly people.  She says the AAA tour was well worth the expense: the 14-hour flight, not so much!
Suzi's biggest obstacles included overcoming some terrible losses.  She lost her sister, and her best friend.  She also lost the most awesome little dog, Radar, whom she loved deeply.  He was born with no eyes and Suzi filled that role in his life.  She misses him still.
A genealogy search revealed that Suzi is half German and half Norwegian, and she discovered that she is a Princess!  She is directly related to King Harald of Norway!  Of no less significance is the fact that Suzi met Elvis Presley when she was 15!
I asked Suzi to give me some words of wisdom.  What has she learned over the years?  She said, "I have learned you never know when you'll be called home so tell your family and friends that you love them.  It might be your last chance to say it!"
What she looks forward to is driving to southern California to her All Class Reunion every year!  She loves the Reunion and she loves seeing her friends who still live there.  She treasures these trips but she can hardly wait to get back home to her beautiful Oregon and her beloved Eagle Point!