The Eagle Point / Upper Rogue Community Foundation would like to thank the Eagle Point Senior Center for their generous donation of $100.00 in support to send a group of student to our sister city Showa, Japan.
June 22-30, 2019 we will have 12 Students and 4 chaperones who will travel to Showa Japan.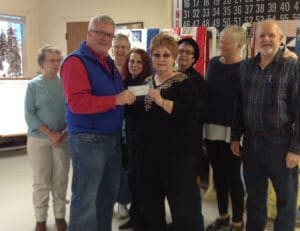 We are looking for 12, 13-15-year-old students in the Eagle Point /Upper Rogue community to visit our sister city Showa Japan. Our relationship started more than 25 years ago after Showa representatives visited and observed the similarities between the two cities. We have hosted Showa students for many summers, but it has been a while since our students have visited Showa. The citizens of Showa value our relationship very highly and are eager to share their hospitality with us once again.
The public is invited to learn more about this exciting opportunity, on February 7th 6pm at the Ashpole center (City Hall – 17 S. Buchanan).  The Eagle Point/Showa Homestay Committee will host this informative meeting.
For an application and questions please e-mail mikestanek@yahoo.com
Please visit our Facebook page for updates and announcements. Just search for Eagle Point, Oregon and Showa, Japan in the Facebook search.