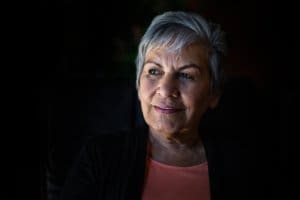 Stress has an unkind way of sapping the joy from what could otherwise be wonderful parts of life. This is perhaps most evident during big life changes – as we enter a new stage, we fret about what hardships we might face. This robs us of our ability to focus on the new positives and the changes we'll actually enjoy.
One such life stage is retirement and entering the golden years. Seniors face challenges, yes, but unnecessary stress shouldn't have to be one of them.
Why Manage Stress?
Apart from the fact that stress is, well, stressful, unmanaged anxiety can have a serious negative impact on all aspects of wellness. When your mind is constantly running through different worst-case scenarios, it doesn't have time to continue to learn and grow. This can lead to memory issues and depression.
Moreover, stress does a number on your physical well-being by producing excess cortisol. In the right amounts and at the right times, cortisol is a valuable hormone. It gives our brains important messages like "don't touch that fire" or "run away from that lion." When we're not up against fires and lions, however, cortisol production can cause our systems to flood with adrenaline, leading to cardiovascular and gastrointestinal issues, among others. Chronic stress has been linked with heart disease, diabetes, and even some cancers.
Here's a look at a few of the stressors seniors face, and how they can manage them.
Home Safety
As people get older, they often find themselves facing physical challenges at home. For example, joint issues can make it harder to get in and out of the shower safely. Frequent anxiety about how to navigate one's space can take a toll with time.
Fortunately, there are plenty of home modifications seniors can make to ensure their own safety. From easy-to-use door handles to stair lifts, safety upgrades can resolve many of the issues seniors face in the home.
In fact, home upgrades can go a long way toward reducing anxiety beyond improving accessibility. For example, seniors could turn a spare room in their home into a meditation space. A comfortable chair, soft lighting and soothing tea can create the perfect environment to focus on mindfulness and relieving stress.
Seniors should also focus on exercises that improve their strength, mobility, and balance. For instance, resistance training and step exercises can boost your strength, while seated chair exercises can improve stability and balance.
Health Anxiety
It's normal to develop health issues with age. However, many seniors are excessively worried about their health. As mentioned above, this kind of anxiety is bound to backfire. By getting stuck in the fear and stress about worsening symptoms, seniors may actually be making their health worse in the long run.
Instead, use a proactive approach to your health to combat anxiety. Though it's counterintuitive, health fears often cause people to be avoidant about their health. This leads to skipped doctor appointments or questions left unasked for fear of getting back a worrying answer. However, by learning more about your health and using your medical provider as a trusted guide, you can catch small problems before they become big ones.
Social Anxiety
Social anxiety affects people of all ages, but it can take a real toll on those who are in retirement. The workplace is a major source of socialization. When you retire, that source goes away, and many seniors are left unsure as to how to fulfill their need for interaction. Even if they know of resources available to them, such as senior centers or social groups, they may fear putting themselves into new and unfamiliar social situations.
A great way for seniors to combat this problem is to join a group related to a new hobby. Sewing, music, art: Any hobby can work as a sort of social shortcut, making new situations less intimidating. Not only does this give you the opportunity to socialize and meet new people, but learning new things also encourages brain health and improves cognitive ability. With time, you'll have a new set of friends, a blossoming hobby, and the motivation to nurture both.
Some stress is unavoidable, but seniors shouldn't have to be plagued by anxiety. By managing stress and facing worries head on, seniors can enjoy their golden years to the fullest.