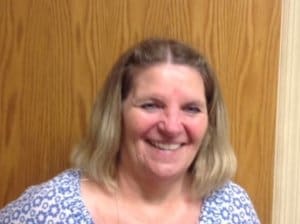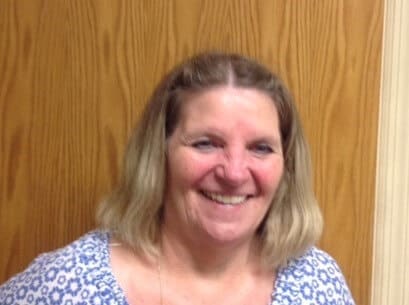 Fresno, CA is the birthplace of Susan in May of 1960.  She says nothing spectacular happened when she arrived.
She had an older brother that has passed and a younger brother that lives in Shady Cove.
Susan and her husband, Ed have been married for 42 years.  A friend of theirs introduced them.  Susan was a city girl and Ed was a country boy.  She says it should have been the other way around because she loved horses so much.  She is 11 months older and Ed, being a gentleman, doesn't rub it in.  Doctors told her that she wouldn't be able to have children, so she has two miracles, a son and then three years later their daughter arrived.
Susan worked for the school district for many years and drove a school bus for five years.  Then she worked in retail in other places.
When I asked her about her most interesting thing, she recalled standing in line at Disneyland behind THE Michael Jackson.  He seemed so small to her.  At Universal Studios Neil Sedaka sang a song to her up close and sat down between her and her husband when he finished the song.
Asked what her biggest obstacle was, she thought about it for a moment and then said "raising kids".  That's a full time job.
Words of wisdom from Susan are "live one day at a time – nothing can change the past and don't fret over the future".
She is looking forward to real retirement.  She would like to travel through the United States and maybe someday a trip to see Ireland.  Her Granddaughter's name is Ireland.
Mondays you may see her with her Mom, Fern, and Aunt Doris playing Bingo.
Before this happens, you'll see Susan at our meetings as she has accepted the challenge of being Secretary.  Welcome Susan…..